The UPB Team EUBBC-Digital is developing a Web-based Booking system for Remote Labs.
The Booking system is aimed to reserve slots of the different Remote Labs and available equipment, with minimum intervention of the teacher. The learners will be able to reserve slots and a QR code and a link will allow to enter the reserved remote lab.
Different Remote Labs from Project Partners can use the Remote Lab Booking System, which required small modification of their Remote Lab server application.
We provide an RESTful API to interact with the Remote Lab Booking System.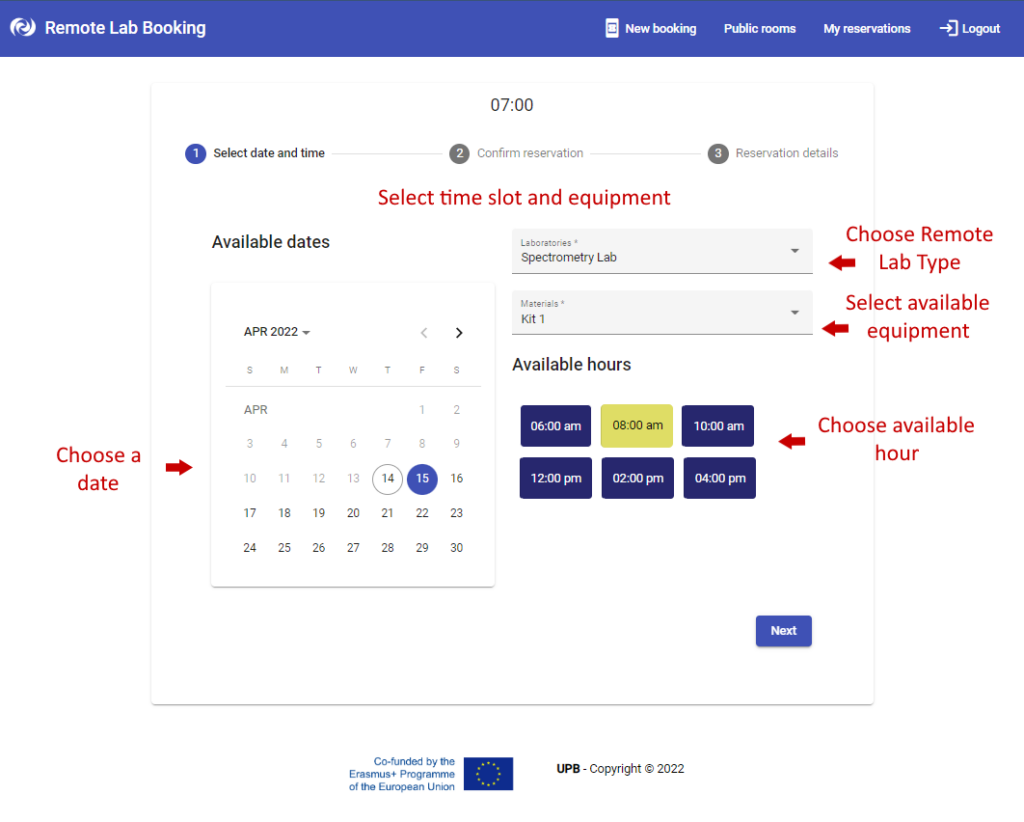 Remote Lab Booking access (beta)
You can access our Remote Lab Booking system here. You need just to register with a valid email address.